Got rope?  If not, you need one!  One of the hottest trends and most valuable equipment choices today is to invest in a good fitness rope.  There are many variations of ropes used for fitness from the larger "Battle Ropes" to climbing ropes, climbing rope nets, tug-o-war ropes, pull up ropes, and even more.  Fitness ropes are cost effective compared to other fitness equipment, and they are great for home, schools, commercial gyms, sport team conditioning, and even corporate applications.
We did a wonderful remote show on site with Ron Goldman of Pacific Fibre & Rope Company in Southern California.  Pacific Fibre & Rope is a fourth generation family business that was founded in 1928–they know ropes!  No matter what kind of ropes you need for fitness–they can provide.
Check out Pacific Fibre & Rope along with our fun show and learn the ropes–then get on the end of one and Get Fit!!!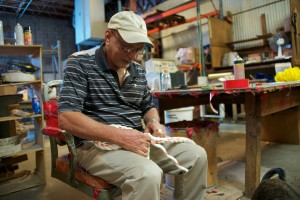 Pacific Fibre & Rope Company
Web: www.PacificFibre.com

Address: 903 Flint Street/PO BOX 187, Wilmington, CA 90744-USA

Phone: 800.825.7673 or 310.834.4567

E-Mail: moreinfo@pacificfibre.com
Beginner Rope Tips:
Most ropes being used for fitness today are likely the "Battle Ropes."  This type of fitness rope is very long and thick.  The most common type of battle rope is 50 feet long by 1 1/2″ diameter.  Your best choice in type of battle rope is going to be the "Poly Dac" rope because they do not shed like actual manilla ropes.  Poly Dac ropes are also softer on the hands and thus best for beginners and children.
Other Fitness Rope Suppliers:  These companies also provide fitness ropes in various models and price ranges for all applications.
Cal Ropes: Cal Ropes has done an awesome job developing fitness rope education and variations.  If you do not know exactly what you need, check out Cal Ropes.  They have taken the guess work out of ropes and offer many pre-made and ready-to-go rope options.  They also have some nice training videos available.
Perform Better: Perform Better is one of "the" premier fitness supply companies in America. They have many types of fitness ropes available from the larger "Battle Ropes" to smaller jump ropes.  Just do a keyword search for "Ropes" to see their options.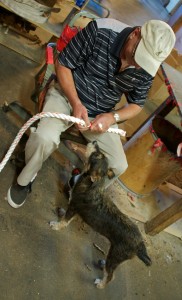 Fitness Ropes @ Pacific Fibre & Rope Company