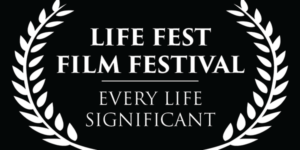 We are pleased to announce that our LaSierra Film Project "The Motivation Factor" has been accepted into the 2017 Life Fest Film Festival in Hollywood, CA. Our film is screening for the first time publicly in Hollywood on Friday, May 5th at 7:30 PM. Please join us at the world premiere in support of quality physical education.
The film festival's venue is at the original and historic Chaplin Studios—Hollywood's first and original soundstage studio…an 11 acre, 100 year old studio.
Come meet the film team, many of the experts in the film, and alumni of the famous La Sierra High PE program.
To Purchase Tickets: $10.00/each 
Follow link below and scroll down to "The Motivation Factor."

Select number of tickets.

*Disregard generic date and time. Exact date and time listed above.

Before clicking "Order Now," use ticket promo code ProducerDiscount for a 20% discount. *Discount code window is directly above Order Now button.
https://www.eventbrite.com/e/life-fest-film-festival-2017-tickets-29236658633
Raleigh Studios Hollywood ("Chaplin Studios" Screening Site)
5300 Melrose Avenue-Los Angeles, CA 90038
960.3456
"The Motivation Factor" Film premieres on Friday, May 5th @ 7:30 PM
Life Fest Film Festival Contacts:
 "The Motivation Factor" Film Contacts: