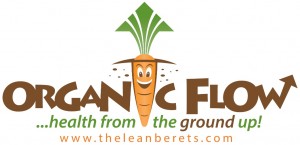 The Lean Berets' "Organic Flow" is natural movement education for ALL generations.  The exercises are "primitive" or fundamental to human movement.  We emphasize "Mindful Motion" so that each session provides an increase in one's physical literacy. By increasing your physical literacy–you understand movement better, move safer, and with more enjoyment of movement.  Performing the movements properly will help you move with less compensation.  We start on the ground to build basic foundation and safety, then when able, we move "off the ground" for enhanced fitness and control of body.
Our Organic Flow exercises are body weight only or with the use of VERY simple tools. Many of our methods have historical foundations too. We believe in the historical methods because they produced generations of excellent movers–these people moved well and moved safely with confidence and control.
Modify as needed to keep appropriate for ability and safety.  Our organic philosophy is to be as natural and as simple as possible with food and fitness…we want everyone to play and have fun doing it!
NO ONE moves perfectly–including us! Get over it! We are not fitness models. We are real people focusing on moving better and wanting to help the general population from youth to seniors.
Testimonials:
"I've been going to a chiropractor for the past 7 months and hit a wall on its effectiveness.  It didn't matter how good I felt when I went to bed, my back was a wreck when I woke each morning.  It did not matter what position I slept in or what I slept on.  I started a daily routine of doing the Organic Flow for the past two weeks, and for the first time this year, I have no pain…none.  I feel great when I wake up and enjoy complete mobility again.  In fact, my mobility is better now than it has been for the past 20 years.  I amazed at the daily progress.  I often will go through these exercises twice in a day.  I can complete the routine in just over 7 minutes.  One other thing I noticed is that I don't get dizzy now when I roll over or do a reverse muscle-up on a pull-up bar.   I now have my children and my elderly parents using this who each comment on various ways it has helped them as well.   I also serve as the PE instructor for a 3rd grade class.  The first day the kids could not even hold a crawl position correctly.  Today the class went 50 yards in an off-the-ground-knee-crawl!  These exercises have helped them develop a solid, balanced structure that is visible in their posture in the classroom.  I feel that these exercises are a daily must.  I do them first thing when I wake up (prior to any other task).  I drive long distances often, and I now stop at a rest stop at a midpoint and do the organic flow in the middle of the law.  I get a lot of stares, but I feel amazing.  Everyone needs to use this.  I highly recommend it. "
–Doug Orchard, Director, Revenue Reserve, LLC, Sacramento, CA
"Last February I saw an ad at my gym for something called the 6 Pack Challenge using a technique called "Organic Flow."  I really wanted to do this but with just having my 2nd knee surgery, 2 months of physical therapy and being told to accept my physical limitations, there would be no way. It was very disturbing to me that it'd been years since I was able to bend down at the knees to pick something up. My doctor told me the only thing I could do was a knee replacement, in the meantime I lived in constant pain.   On a leap of faith I decided to call Kevin and during our conversation he told me about "Organic Flow." He assured me I would be able to do most of the exercises and it would be very safe. 
I just finished my 4TH 6 pack challenge and had an amazing breakthrough, a shift.  A few weeks ago, I was able to do a squat!  I have to admit I left class that night with tears of joy.  Since then my movement has gotten even better.  For me this has been an incredible experience.  I'm in better shape than I've been in for years. There is still some pain but not like how it was.  "Organic Flow" really works!  The movements are fun, I use some of them daily, and I've never been asked to do anything that was uncomfortable.
Thank you Kevin for helping me get strong again, and setting me on this new wonderful path in life!"
–-Pamela Noetling, Park City, UT
Watch our Introduction & WELLcome Video!
Video Series:
Restorative (Ground)
Restorative (Standing)
Rip Cord
Torque
Tutorial Videos:
Abdominal Breath

Alternate Leg Raise
Ankle Circle
Ankle Tilt
Baby Roll + Leg Extension
Back Reach
Bear Crawl
Crawl (Knees Down)
Crawl (Knees Up)
Crawl-Knees Up Position To Baby Sit
Down Dog/Leg Reach/Tripod Bridge
Egg Roll
Foot Pedal/Toe Flex/Toe Spread
Low Squat To Stand
Thigh Roll
Press Up
Rocking (Knees Down)
Rocking (Knees Up)
Skydiver Roll
Z Sit
Movement References & Flow Psychology References: